It's always best to start at the beginning! Make sure your home's entrance conveys an inviting message and conveys your home's personality. Guide guests and/or prospective buyers with a well-maintained and attractive walkway. Better Homes and Gardens suggests a path that is 3-4 feet wide so two people can walk side by side. Add interest and impress your guests with a custom walkway.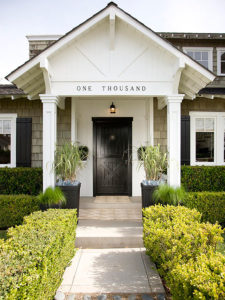 After the walkway, your front door is the next obvious welcoming feature of your home. This is your chance to personalize with a bright, classic, or innovative color on your door. As noted in our last blog post, be sure to replace worn-out handles and locks, and consider installing a kick plate at the bottom of the front door if you don't have one. 
Next, make sure you have good lighting. It's important for safety and convenience. Better Homes and Gardens suggests motion-sensing lights near the front door, low-voltage lights to illuminate pathways, and lanterns on posts for general yard lighting.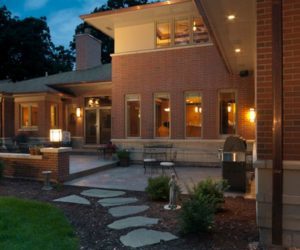 These are just a few tips to improve your home's entrance — have fun in expressing your taste, and remember space, color, cleanliness, and lighting can make all the difference!
-photos courtesy BHG and homedit
written by Rhoda Wheeler